John Sewell was born in Toronto in 1940, and raised in the Beaches area of the city where he attended Malvern Collegiate. He obtained a Bachelor of Arts at the University of Toronto in 1961, majoring in English Literature; a law degree from the University of Toronto Law School in 1964; and was called to the Ontario Bar in 1966. John became a community organizer in the Trefann Court Urban Renewal Area in downtown Toronto, working with local residents to stop the expropriation and demolition of their neighbourhood. In March 2008 he completed the requirements to again become a full member of the Law Society of Upper Canada, and was a lawyer until he retired at the end of 2018.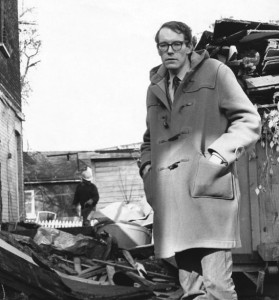 He was elected to Toronto City Council as an alderman in December 1969 and devoted his time fully to council activities for the next eight years, serving both on City Council and – from 1974 – on Metro Council as well. He championed the causes of protecting neighbourhoods, resident participation in City Hall decisions, protecting historical structures, advocating for public transit, helping to increase the stock of affordable housing for low-income households, and containing urban sprawl.
In late 1978 he was elected Mayor of Toronto for a two-year term. As mayor he advocated an end to the discrimination of gays and lesbians (at the time a very forward-looking position); helped rethink transit service in Toronto including freezing fares and introducing a monthly pass; and helped establish an independent police complaints commission.
He was re-elected as a councillor in late 1981 and served until his resignation in 1984 when he became an urban affairs columnist with The Globe and Mail.
In 1986 he was appointed chair of the Metro Toronto Housing Authority, a provincial agency which provided 33,000 rent-geared-to-income public housing units to over 100,000 tenants in Metro Toronto.
John taught in law, politics and social science at York University for two periods – from 1981 – 1983, and from 1989 – 91. In 1981 he began teaching the first course offered at York University in policing.
In 1991 he was appointed chair of the provincial Commission on Planning and Development Reform in Ontario. The Commission reported in 1993 on an improved land-use planning system for the province and almost all of its recommendations were enacted by the provincial government in 1995, although with the election of the Mike Harris government later that year, the changes were quickly repealed.
Since 1993 John has pursued a number of related interests in the city. He wrote a weekly column on city politics for NOW Magazine from 1993 to 1999, and from 1999 to 2005 for eye weekly. He also wrote a monthly column for Post City Magazine from 2000 to 2006. He currently writes regular columns on urban matters for The Community Bulletin and Post City Magazine.
He has been actively involved in many community initiatives including the redevelopment of public housing sites in Toronto, particularly Don Mount and, less successfully, Regent Park. He was a leader of Citizens For Local Democracy (C4LD) which unsuccessfully opposed the amalgamation of local municipalities into the Toronto megacity in 1997, even though 76.8 per cent of voters opposed the megacity in a March 1997 referendum.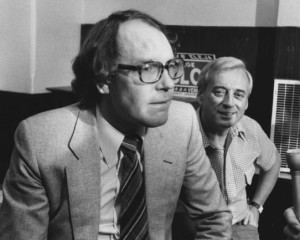 John has been involved in several international consultations. He worked over a five year period with local residents and the municipal council to restructure and manage local government in the City of East London (now Buffalo City), South Africa, following the election of President Mandela in 1995. He advised on the re-establishment of local government in Malawi in 2000, and in 2004 he was retained to chair an evaluation panel of the housing and local government programs of UN-HABITAT in Nairobi, Kenya.
From 1999 to 2007 he managed the localgovernment.ca website, and wrote its monthly bulletin on local government in Canada. Since 2000 he has administered the website of the Toronto Police Accountability Coalition, tpac.ca , and writes its bi-monthly bulletin. He established the group Direct City Action in May 2005 to focus on city issues, and administered its web site and Bulletin, throughout 2005 and 2006. He offered himself as a candidate for Toronto City Council in November 2006, but was not elected.
John has also played a leadership role in various local causes including the successful attempt to keep Maple Leaf Gardens as an active ice rink – now handsomely restored by Loblaws and Ryerson University – and, from the early 1970s for almost four decades, protecting Union Station as a key transportation facility in Toronto.
John taught `Policing in Canada', a third level course at Ryerson University in Toronto in the Fall term, 2007.
John was appointed to the Order of Canada in 2005. He was a member of the Board of Directors (and for much of this period Secretary) for Sharon Temple Museum Society, one of the foremost heritage sites in Canada, from 2005 to 2012.
John has written widely for many publications and has delivered many speeches on planning, local government, and social issues in Toronto, across Canada and in the United States.
John Sewell lives in Toronto with his wife Liz Rykert and their border collie Sophie.